Unexpected Encounters: Screenings + Q&A


JZ YOUNG LT (directions)
WEDNESDAY 24TH MAY
14:45 - 16:00

Free to attend
Centring around an "unexpected encounter", in this programme we screen the short films X to X and Bibimbap for One followed by a discussion between the filmmakers, Lily Gwynne-Thomas and Maya Bartley O'Dea.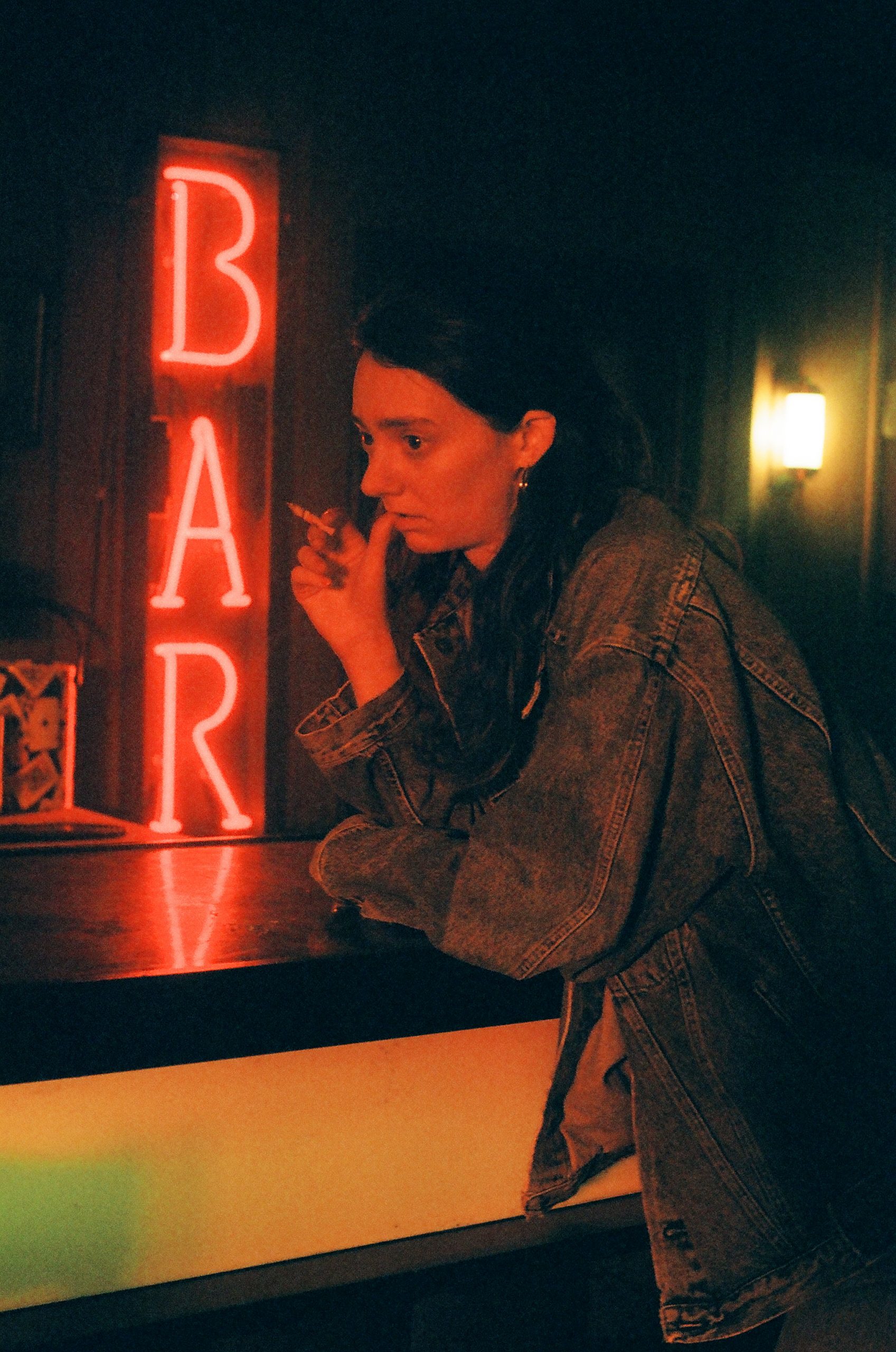 X to X
Starring Sex Education's Tanya Reynolds, X to X (Lily Gynne-Thomas, 2023) is a BFI NETWORK short.
Hoping for a better life, a young woman reaches out to her estranged identical twin.
Lily Gwynne-Thomas
Lily Gwynne-Thomas is a Welsh-born screenwriter & director based in London, UK. After studying Human Sciences at UCL, she began making narrative and music films, with a focus on identity and the human physical form. She also has a specific interest in portraying unconventional relationships on screen, particularly those of women. Her ambitious debut short film, X to X, starring Tanya Reynolds, was financed by BFI Network and is just entering the festival circuit.
Lily writes daily and has several projects in the works, including a coming-of-age thriller, and a feminist neo-noir.
Bibimbap for One
Starring Ioanna Kimbook and Alexander James Simon, by Broken Flames Productions (dir. Ella Greenwood, 2022).


After the passing of her mother, an unusual encounter with an elderly neighbour helps Hana to put things into perspective.
[12A: references to suicide]
Maya Bartley O'Dea
Maya is a young producer and actor from Yorkshire. Maya is the Lead Producer at Broken Flames Productions, joining on 'Why Wouldn't I Be?' which stars Harry Collett (House of the Dragon) and Elizabeth Berrington (HBO's 'The Nevers'). It was made in support of the mental health charity HUMEN and premiered at BIFA Qualifying Manchester Film Festival. She then worked on 'Better Get Better' starring Elisha Applebaum (Netflix's 'Fate: The Winx Saga') and Aliyah Odoffin (BBC's 'Everything I Know about Love') and a number of other projects since. She is a producer on 'Once upon a Riot' which is a Broken Flames & Dreamotion Studios production that shot in London and Los Angeles. She is Co-Director of the Lucas A. Ferrara Film Fund and leads the development of Broken Flames' upcoming projects including features, documentaries and TV shows. Maya always wanted to produce to help make a change and contribute to showcasing new voices within our industry.

Broken Flames Productions
An Award-winning, Forbes 30 under 30 Company whose work has screened at BAFTA & Academy Qualifying Festivals across the globe. We've shot projects from London to Los Angeles, and have worked with a range of top talent, from BAFTA & Olivier Award Winners, to stellar new stars. Broken Flames Productions has a focus on mental health based projects, working and partnering with a number of charities to help change how mental health is portrayed in the media.
JZ Young LT


G29, Anatomy Building, Gower Street, London WC1E 6BT
(Anatomy Building can be found opposite the Grant Museum on Gower Street)