FOMI Short Film Competition: Experimental Programme
ARCHAEOLOGY LT (directions)
SATURDAY 27TH MAY
13:00 - 15:00
Book tickets
In the Experimental Programme, we are championing the films that stood out for their imagination, originality, and drive to push the boundaries of narrative and form. An exciting mix of shorts from student filmmakers from across the world.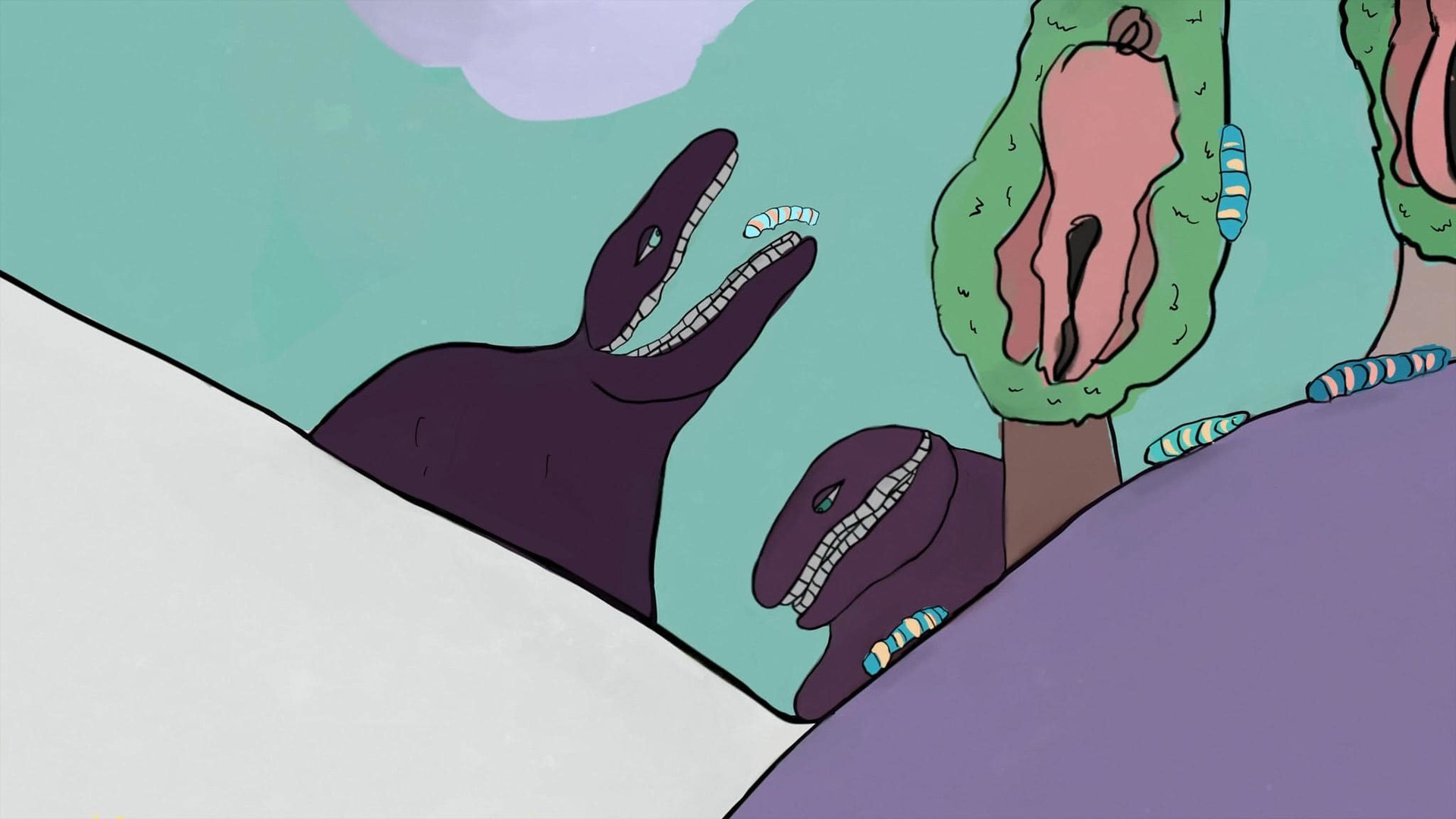 Vulvo and Dynia
A revealing monologue of a woman experiencing pain during intercourse. A 4-minute live action film that takes the viewer on a journey through a woman's point of view. 16% of the women in the world suffer from penetration pain syndrome. This is a personal story that contains a longing for self-acceptance while dealing with social norms.
dir. Dina Stescovich ~ Israel ~ 2021 ~ 4min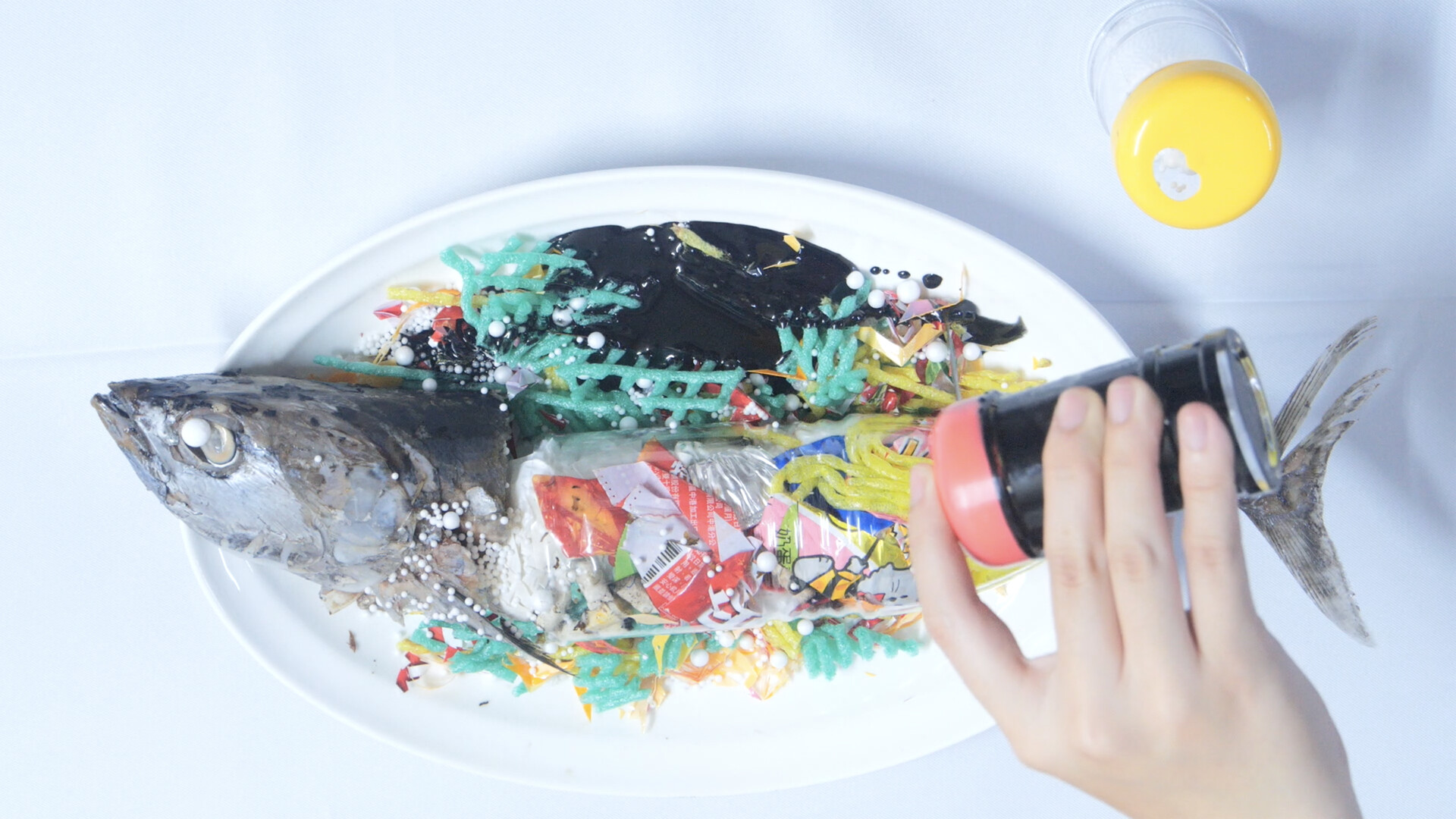 YOU REAP WHAT YOU SOW
YOU REAP WHAT YOU SOW is a proverb that means future consequences are inevitably shaped by present actions. Ocean plastic pollution is not an abstract issue anymore. On the contrary, it is related to our lives and diets. Single-use plastics that are abandoned by humans often drift into the ocean, decompose themselves into microbeads which sea creatures often mistaken for food, and eventually put those lives in danger. However, not only those animals but humans will be affected and harmed by plastics through the food chain. For example, we accumulate those plastics in our stomachs by eating fish or seafood. We hope this film can visualize the situation,"buy fish, put it in plastic and eat them in the end." With irony and fantasy, we hope the audience will be aware that the situation is now happening to us and encourage them to reflect on the importance of environmental protection and plastic reduction!
dir. Chia-Hung Kao ~ Taiwan ~ 2022 ~ 1min
Suspended
1928 - Roberta has gone to England, Otmar has stayed behind in Prague. He longs for Roberta, is afraid that he will lose her. Meanwhile, Roberta is suspended between memory, longing and the looming necessity of a decision. Roberta and Otmar are Gretel's great-grandparents. Almost a hundred years later, she reads their letters. She develops a choreography for a performance, and is drawn closer to them through movement, image and language.
dir. Gretel Ribka ~ Germany ~ 2022 ~ 10min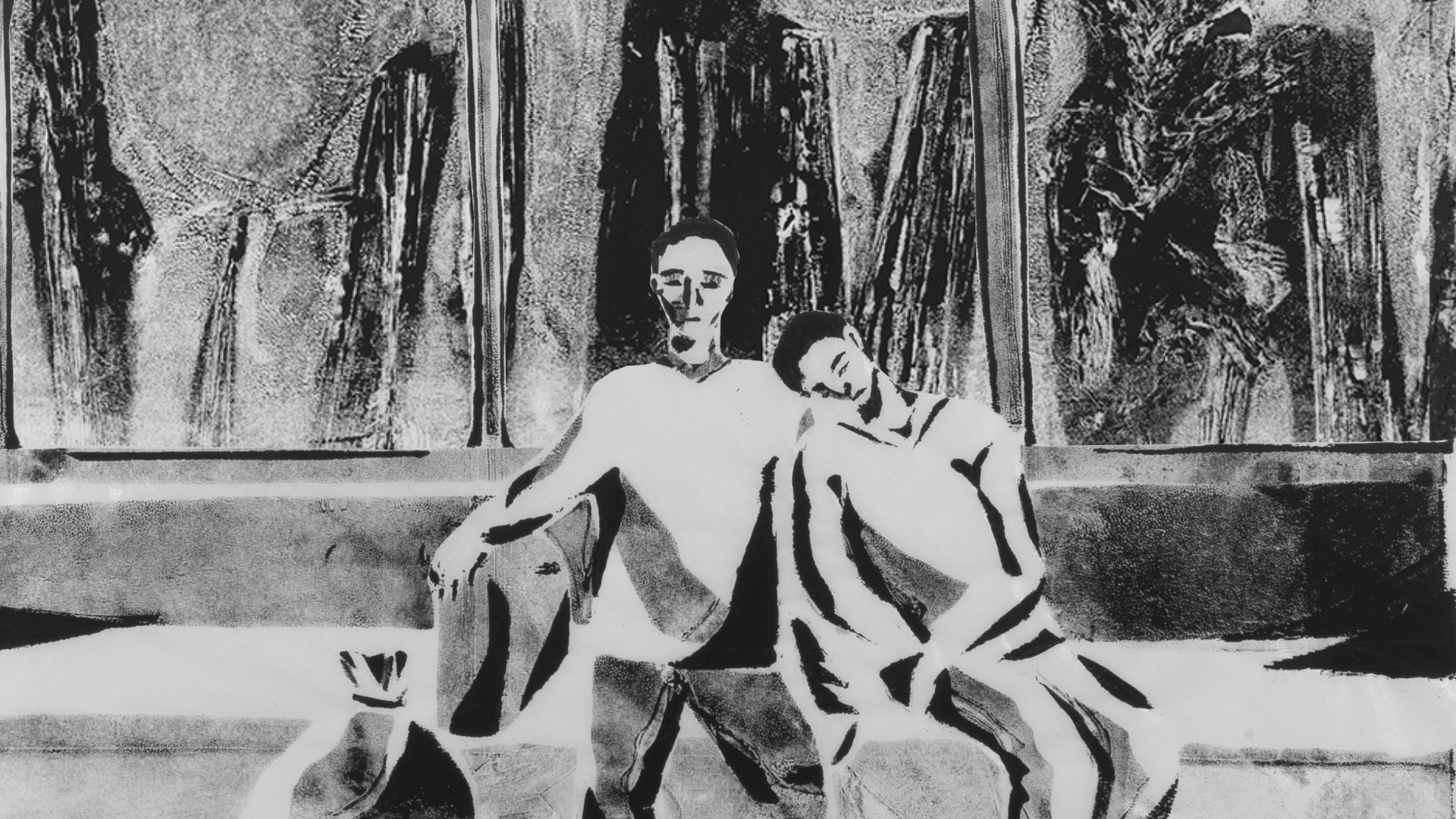 I will take your shadow
Two brothers flee home during the Nazi regime. Generations later, their granddaughter weaves a dreamlike story of the untold past crossing into the present.
I will take your shadow is an experimental autobiographical animated film consisting of hundreds of hand-made monotype drawings and prints that have been digitally combined and manipulated. In the years 1939-1940, the two brothers Jancsi and Bandi were forced to leave Vienna while fleeing the Nazi regime. They sailed for a few months aboard the refugee ship Darien II in a desperate search for a safe home and arrived at what was known as British Palestine. Today, the director, Jancsi's granddaughter, is lost in her own dreams, which bring the past of the men in her family into her everyday reality. The untold transforms into a search for all that is lost, yet persists and unfolds in its absence. The film offers a glimpse into a world where waking and dreaming are equally real, where passed down stories become a constant reality.
dir. Ayala Shoshana Guy ~ Germany ~ 2022 ~ 19min
Horizon
A little girl Lu, imprisoned within tall, concrete walls, lives tied up with wires to a "mechanism" that she believes is keeping her alive. The only world outside of the walls Lu knows about is the vast horizon she observes every day through a large wall opening. As time passes by, the sun in the horizon begins to fade, and her world becomes more and more constricted to the very walls that keep her safe, until she meets a mythical being that will change how she views the outside world forever. With his help, Lu finds her long lost courage, gets detached from the "mechanism" and leaves on a path to the unknown where her inner strength will be put on a test.
dir. Morana Marija Vulić ~ Croatia ~ 2022 ~ 7min
Drown The Name
A woman awakens in the middle of her subconscious but does not recognize it. The incessant search for a sphere that will give her back what she has lost will lead her to a power struggle that seems to have no end.
Português
Uma mulher acorda no meio de seu inconsciente, mas não o reconhece. A busca incessante por uma esfera que devolva o que perdeu a levará a uma luta pelo poder que parece não ter fim.

dirs. Florencia Silva, Verónica Albornoz, Muriel Sago ~ Argentina ~ 2023 ~ 8min
Conference Of The Birds
Conference Of The Birds follows a skein of birds and an individual's journey of encountering a mysterious bird in the forest. Samir, a Finnish farm worker is on a seasonal geese hunting trail. The event mirrors his feelings of existential pain as a displaced person. A whirling momentum rejoices his soul with the birds migrating to survive. Amid the rising of border walls and fortified fences are proliferating around the world, the film acts as a poem uniting the migratory practices of all life forms as a natural response to climate crisis or other threats.
dir. Shamsil Balkis ~ Finland ~ 2023 ~ 11min
Archaeology LT
UCL Institute of Archeology, 31–34 Gordon Square, London WC1H 0PY